With the continual change in the everyday life and operation of London's traditional markets, this research explores the dynamic relationship between market use, management, and physicality, in order to understand these complex urban public spaces, and how practices of market management can help to enhance and safeguard the diversity of London's markets as public places of social experience and meaning. The theoretical research consisted of a review of the academic literature on public space and traditional markets using a multi-dimensional, and inter-disciplinary approach, and the empirical research involved both a typological analysis of the traditional markets in inner London's 13 boroughs, and then an in-depth case study investigation of two of these historic inner London markets. This was undertaken to answer the research question of how to ensure the social vitality of inner London's traditional markets, and respond to the challenges, tensions and opportunities presented in these complex inner city environments.
London's markets need to adapt to survive because urban public spaces are continually evolving. The typological analysis of inner London's traditional markets and the case studies of the declining Petticoat Lane street market and the thriving Borough Market highlight the role of management in maintaining the markets as viable economic and social public spaces for all.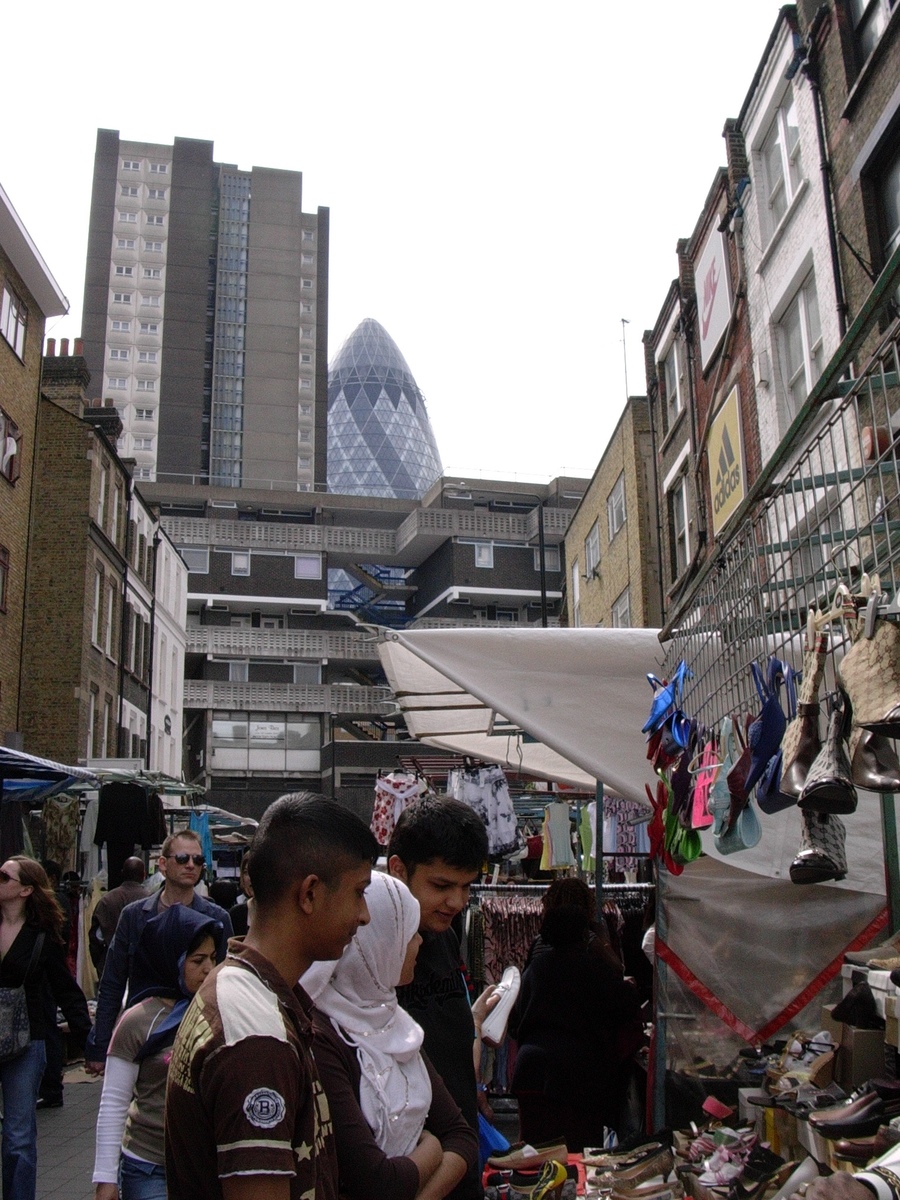 Petticoat Lane (Source: Sang Hee Kim)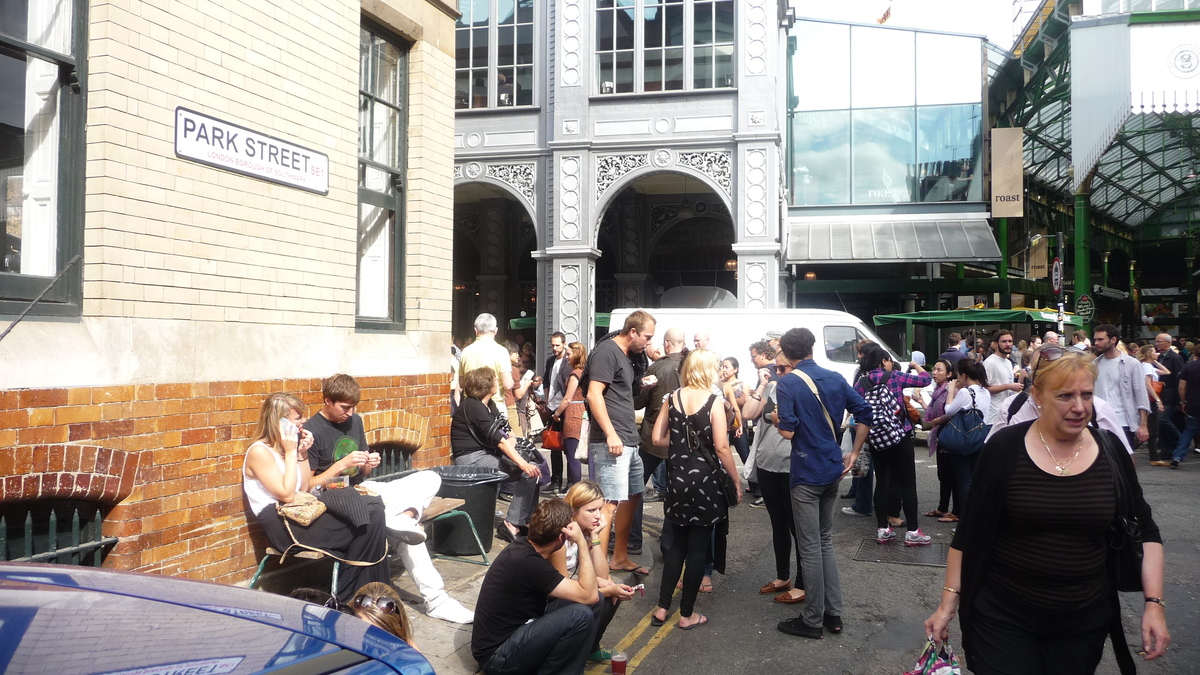 Borough Market (Source: Sang Hee Kim)
Along with a strategic plan based on a vision emphasising the social and economic value of markets to their local communities, a partnership approach is key for effective and responsive micro-management. As location and physicality are critical for markets to attract users, management should enhance proactively accessibility, connectivity, permeability and legibility, and market amenities as a local space. Borough Market management used a partnership approach involving traders, community and private sector bodies such as a BID (Business Improvement District) to good effect, achieving responsive micromanagement that addressed challenges, tensions and opportunities. For a market in decline, it is even more important that market management provide targeted support through good communication with other stakeholders, particularly traders. Furthermore, social vitality for public spaces serving the socio-economically diverse local communities in inner London and a sense of place can be achieved through managing on-going tensions over time.
---
Written by Sang Hee Kim. Sang Hee's full PhD thesis is available online.
Edited by Lorena Axinte