The temporarily pedestrianised High Street is a precursor project to test the pros and cons of possible permanent pedestrianisation, acting as a tool for public engagement. It is therefore an important civic space to animate providing a platform for an exciting cultural programme, bringing in new visitors and strengthen business in the area.
A series of physical installations have been developed to define the test site; reduce the dominance of the carriageway and facilitate dwelling and activation. Installations include
1. Two pieces of Ground Art has been designed by local artist and Croydon School of Art graduate Adam Halliday to frame either end of the pedestrianized area. It uses bold and distinctive imagery to highlight and celebrate features of the borough's unique skyline to create a pedestrian friendly space that different users can share, experience and enjoy together.
(Artist: Adam Halliday; Fabricators: THB)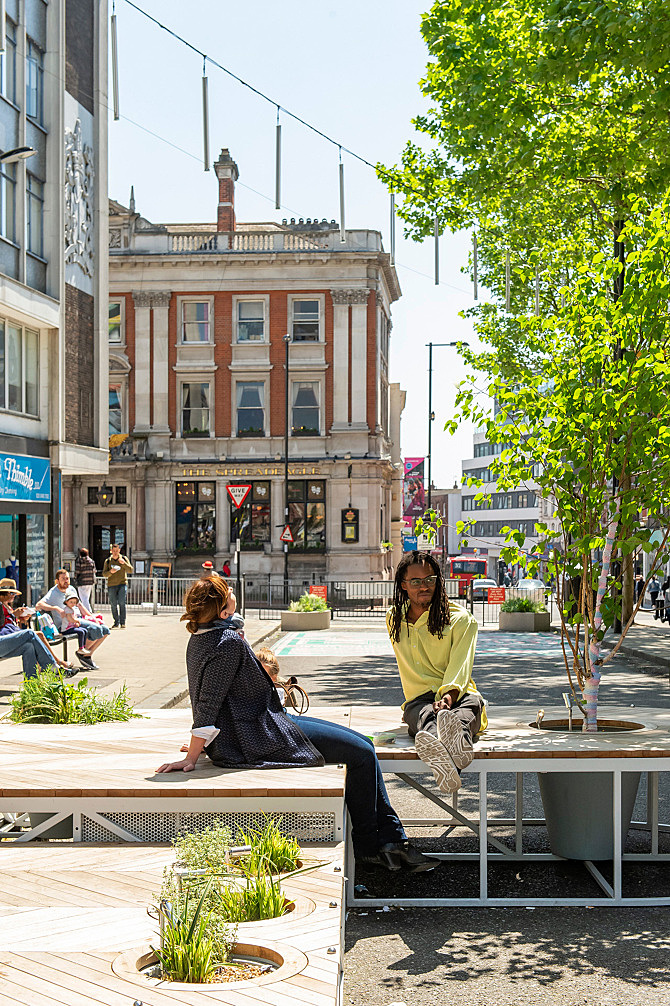 Image Source: The Decorators
2. The pilot Street Park is part of a series of "parklets" that begin transforming and enhancing places for people. They provide a space for people to meet, dwell and socialise, as well facilitate activities in a variety of locations. This installation by design collective, The Decorators, consists of a mix of urban furniture, platforms and planters to create a place for people to sit, enjoy, socialise, and in turn strengthen business and community in the area.
(Designers: The Decorators; Fabricators: Art & Assembly Ltd)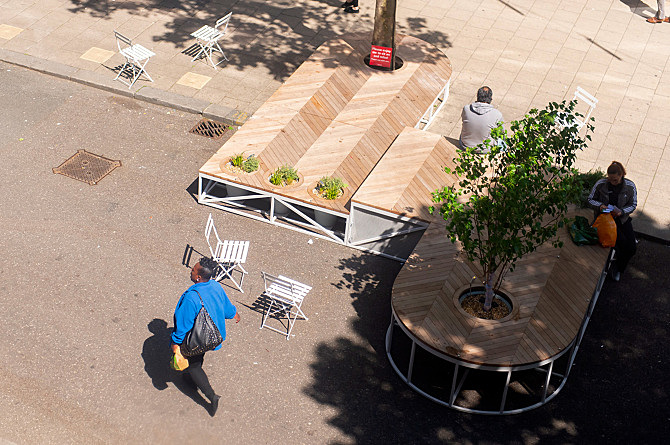 Image Source: The Decorators

3. An eye-catching trail of suspended, interactive lights that aims to framed define the High Street and St Georges Walk with light and colour. The lights have been designed by artist collective, Universal Assembly Unit (UAU) to respond to movement underneath them and create an eye catching, interactive illuminated environment to aid way finding and improve public perception.
(Artist and Fabricators; Universal Assembly Unit (UAV))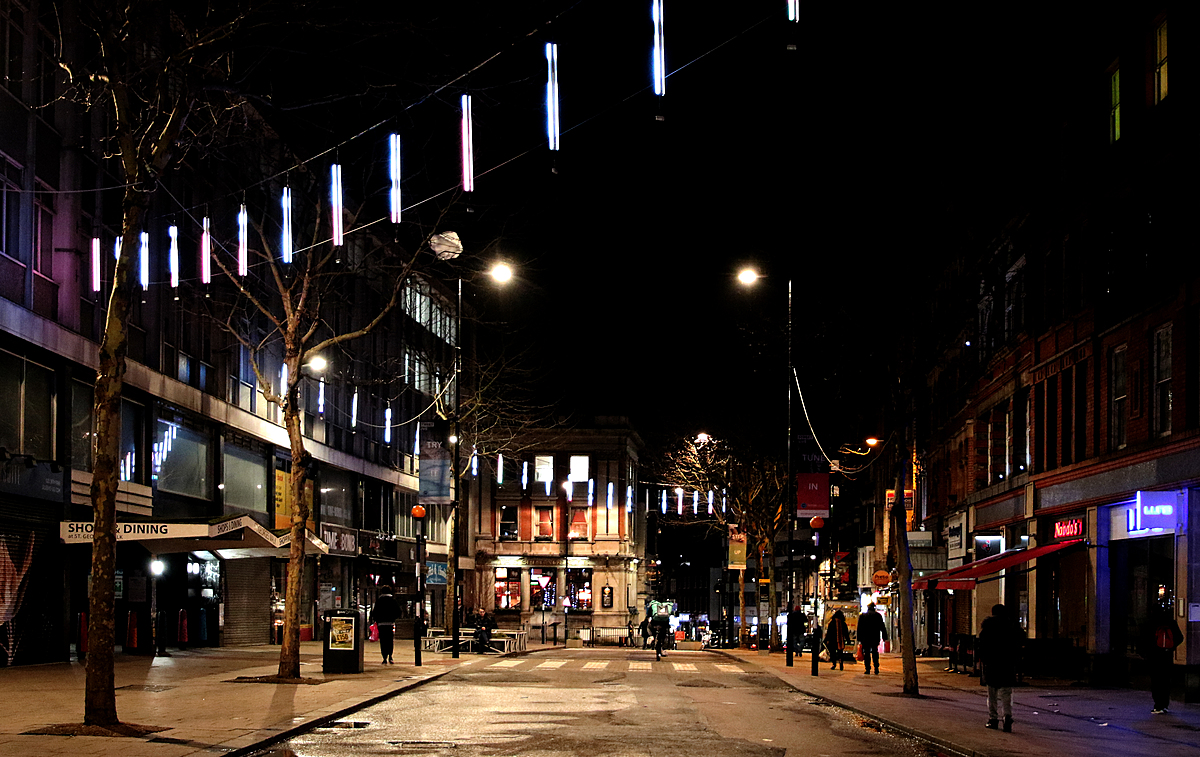 Image Source: Matteo De Bellis

---
Author /editor credits: Text by Croydon Council, editing by Matteo De Bellis